We offer customized private tours in the most fascinating places in Romania. Custom trips can be booked as single day trips or multi day tours with overnight camping or hotel stays. Tell us your favorite activities and must visit destinations in Romania and let our team create a bespoke itinerary to suit your travel needs. Together we will create the perfect adventure for you!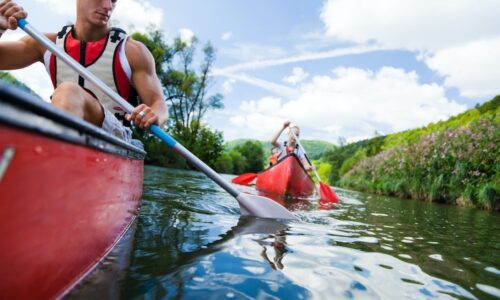 Our kayak tours are accessible to anyone, whether beginner or advanced. There is no need for prior experience to participate in the best adventures that we offer you into the wildness or near Bucharest. The tours can be customized according to the physical training of the groups, from a minimum up to a sustained effort. The organized tours can last between 1 and 5 days. We propose itineraries that go from the narrowest and most spectacular channels of the Delta, to the wild beaches of the Black Sea. There are undiscovered and wild places, where no man can be seen. The nights with the sky full of stars and sleeping in the tent in the sound of waves breaking by the shore are our specialty. We organize kayaking trips on all the important lakes and rivers in Romania. We even combine kayaking tours with trekking and hiking in the mountains of Romania. Believe us that there are unique experiences that spectacularly combine water and mountain. The campsite and the campfire are the salt and pepper of unforgettable nights.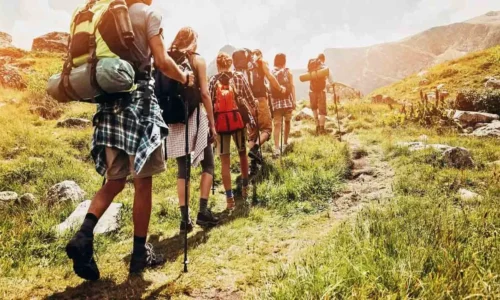 Romania is like a heaven of mountain trails, which is why you can choose from over 100 routes. You don't even have to worry about not having experience in mountain trails. Whether you are beginner or advanced, we have prepared challenges suitable for your physical condition. Let us not forget the highest mountain peaks in Romania. And the least high. Spectacularity is guaranteed in any situation. Because magnificence and excitement are the basic principles for the design of all our mountain tours. We constantly focus on your safety, which is why each adventure is coordinated by our mountain guides. Not only one, but a whole team. Top destinations are waiting for you to discover their charm and uniqueness.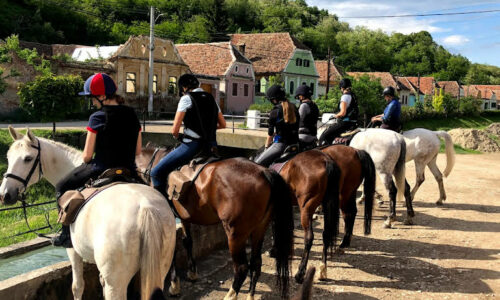 Discover places where the love for horses, nature and people seems to be endless. Horse lovers will definitely find what they are looking for here: the bridle paths lead through wild nature, on wonderfully beautiful routes. You can even ride your horse to an old UNESCO church castle; or would you prefer to try King Charles' often visited route? A large selection of riding trails is waiting for you! Some say that time travel is possible in Romania, especially in Transylvania. Ride on secluded forest paths and discover some spectacular landscapes at the same time while you will connect with your horse. We will travel to a traditional Romanian ranch and we will have a horseback ride adventure through fields, hills, and forests. Contact us for your private tailor-made journey all over Romania, with a riding tour at as one of the highlights. We create for you a carefree vacation package with horse riding and many other travel experiences.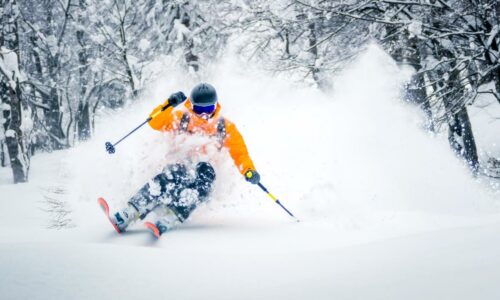 Are you a passionate skier, eager to test your skills on the trickiest of slopes? Or are you just learning and want to find the best place to get started. For sure, we'll find the best place for you. In Romania the winter sports tourism are focused on the skiing activity and ski resorts. There are 27 licensed ski areas in Romania with around 80 authorized ski slopes, and a variety of ski lifts, gondolas, chair lifts and cable cars with a capacity of over 35,000 persons an hour serving these areas. Mountains are ideally places for doing sport, recreation and educational trip. In Romania the mountain tourism based on physical activity (skiing, snowboarding) is considered one of the most popular forms of tourism, especially among young people. With slopes varying in difficulty, to alttitudes above 2000m high, enjoy a long season of winter from November to April. And after a long day of skiing, enjoy an after party in the true Romanian spirit.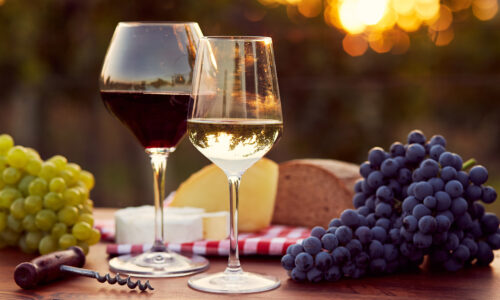 Wine from several Eastern European countries are – finally – attracting recognition and favour around the world with their authenticity, distinguished character and, especially, their ability to satisfy that desire for 'something different'. Romania is certainly one of those countries. Although mainly known for its easily approachable, good value wines produced in significant volumes by large wineries such as Cramele Recaş, Halewood and Jidvei, its more hidden side is now gaining real ground. Impressively crafted wines from boutique and medium-sized estates are yielding distinction and depth, often featuring the most expressive native varieties. There are only about 145 of these quality-focused wine cellars, in Romania – a rather limited number, considering that there are nearly 180,000ha of vineyards dispersed throughout the country's eight official main wine regions.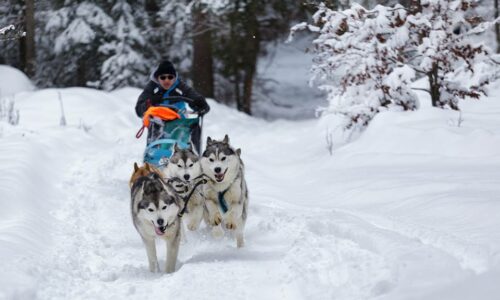 The Siberian Husky is a medium-sized dog, has thick fur and originates from northeastern Siberia. It is easy to recognize thanks to the specific ears. They are exceptional animals, which in harness can travel surprisingly large distances with average speed and light load. Their eyes show gentleness and they are really spectacular pets. Their breeders appreciate them enormously. At the moment, our partner have 22 dogs available for tours and with their help we walk all day through the Harghita Mountains. We propose a magical one-day trip in the mountains of Harghita, where we offer you one of the most beautiful experiences of the cold season. Besides the vast heritage of mansions and thermal baths that it possesses, the counties of Harghita and Covasna offer some of the wildest and most spectacular landscapes in all of Europe.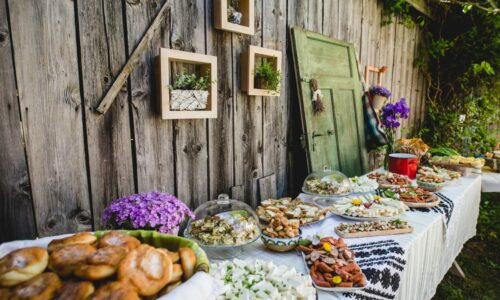 Discover the Gastronomy and rural life of Transylvania. Try some of the best known traditional products, recipes and drinks. The cuisine of southern Transylvania reflects the multicultural gastronomic and cultural influences of the populations and various trends in society. There are 11 different cultural influences in Transylvania from the people who lived here (Romanians, Saxons, Hungarians, Armenians, Hebrews and Roma), and the surrounding regional or historical powers and authorities (Austrian, Turkish, Russian, French and Greek). Brunches are organized every Saturday/ Sunday in villages like Bazna, Sibiel, Bradu, Cincsor, Apoldu de Sus, Cobor, Gherdeal and others. National and international guests enjoy the local products, the performance of the well known local folkloric ensembles, dance, visit the old fortified church and the farm's guest house. The brunches organized in the Transylvanian villages have a major impact in the development of the areas and especially in the promotion of local traditions, places and culinary recipes.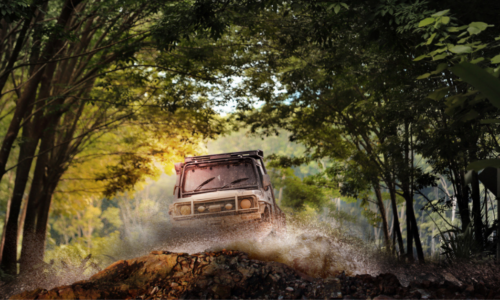 Escape from your daily life and come to explore with us, off-road and on-road the beauty, wilderness, traditions, and historical heritage of Romania. You decide when, together we decide what you prefer, how many days you want to spend, how challenging it can be. Together we customize the tours and we guide you in order to spend one of the best vacations. During our jeep tour in Romania we will meet local people which are living in mountain villages or in the authentic old Transylvanian villages. Find more about their way of life, traditions and crafts. Local food and drinks will be part of the tour experience. Discover Romania and its amazing sceneries, wild nature still preserved and untouched by modern technology. You will have fantastic days with adventure and new experiences. 4×4 tours in Romania offer the best off-road experiences and adventures. The tour can be customized to match your desired route. Step off the beaten tracks and enjoy a full adventure in the Eastern Carpathians, one of the least known and fascinating regions of Europe.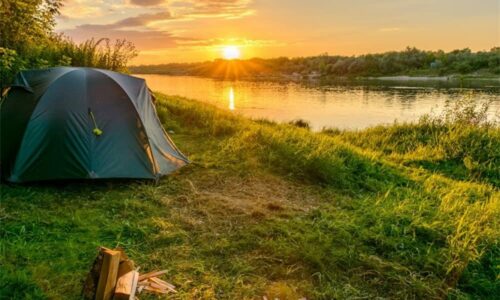 Camping in wilderness, sometimes called backcountry camping, is a great way to enjoy the multiple benefits wilderness has to offer–whether you're wanting to socialize with friends or enjoy some solitude and digital detox. Are you ready for the full outdoor experience? To become one with nature? Imagine a trip with just you, your pal, your tent, and the great outdoors. Take the plunge, and adventure past the campground and lot attendant. Rely on your own skills to survive on anything nature throws your way. When you venture into the wild, you enter a world filled with challenge, solitude, and excitement, and many people thrive off of this experience. Once you head out, you just might find yourself hooked on the natural wonders and solitude of backcountry camping. The specific equipment that we will have at our disposal will give us a maximum of comfort, so all we will have to do will be to let go to the pleasure of the experience. Guaranteed you will see wildlife during your camping experience and get a taste of what the Romania wilderness is all about.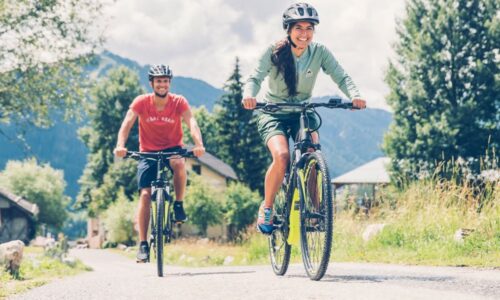 Are you up for the challenge? These trips are specially designed for the confident, independent cyclist looking to achieve riding goals, train, or log big miles in a beautiful place. Our bike trips are led by expert Trip Leaders who know the most scenic biking routes—far from the crowds and immersed in the beauty of the region you've come to discover. Whether it's wide-open vistas, quaint local towns or simply one thrilling or leisurely bike ride after another, a Backroads bike tour will forever raise the bar on what an active vacation can be.  We're adapting to the new challenges surrounding adventure travel, and we're confident that we've got a tour for everyone — from familiar favorites to some new, shorter adventures that make getting up and getting out that much more accessible. As time progresses, we'll be exploring new opportunities to get you out on tour. Our number one priority is making sure that we can operate tours safely and responsibly. Our tours are designed for you to celebrate the joy of bike travel with a group of fellow riders and, hopefully, new friends.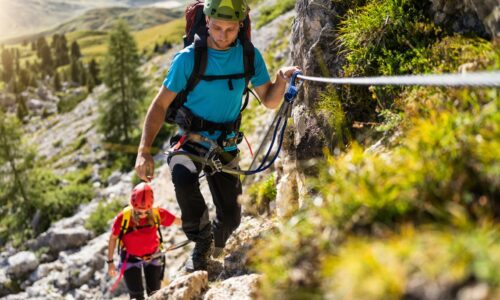 Romania is a mountain paradise. Experiences for all adventurers, beginners or advanced, are just a couple hours away from any destination and we have the possibility to transform these mountain tours into complex experiences. Latin for 'iron way', a via ferrata is the bridge between scrambling and climbing. It requires very little equipment and a good head for heights. It is a route marked out by metal rails and rungs embedded into the mountain so it's easy to follow and a great way to tackle otherwise impassable cliffs and ledges, overcoming individual and team limits. Canyoning harmoniously combines climbing and rappelling techniques with hiking, all taking place in a canyon, in the direction of the valley, descending on the water and using specific equipment. The canyons are very narrow valleys, with steep walls, which are found in mountainous areas most of the time and where the water dug deep, by erosion in limestone, forming natural slides. Test your courage and adventurous spirit in our programs full of adventure and adrenaline on some of the most beautiful and exciting via ferrata or canyoning routes in Romania.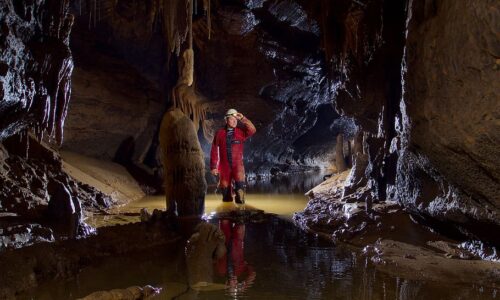 Dive into the grounds of the most hidden caves and discover the spectacularity of the lesser known caves in Romania. There are many different reasons that drive us towards speleology: for some it is the sporting or technical aspect, for others it is the urge for adventure and 'strong' emotions or the curiosity to know 'what lies beyond', or even scientific research. A world of silent beauty lies undiscovered in the wilderness of caves. This unforgettable realm combines a fragile environment with unexpected danger. You must be prepared to deal with both. With little more than a head lamp and physical challenges like crawling through tight spaces and wriggling down tunnels, just make sure you're ready to get a little dirty. Romania sets a veritable European record when it comes to its number of caves, over 12,000. Apuseni Mountains, the lowest-altitude part of the Carpathians, are especially famous for an impressive landscape of 1,500 caves that attracts many visitors even if only a few of them are open to the public. The others remain mysterious places explored only by scientists.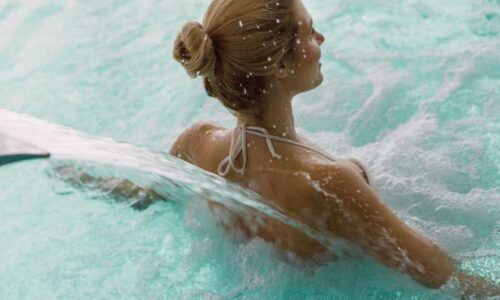 Romania, the most beautiful Eastern European country, is known for its amazing nature and breath-taking scenery. But did you know you could indulge in modern beauty & health therapies at these top Romanian Spa & Wellness Centers around the country? The country's therapy tradition dates back to the ancient Hippocratic epoch where bathing in mineral waters served as body cleansing and well-being, while treating a wide range of diseases. Many of the settlements near mineral and thermal spring waters were built by the Romans during their occupation of the Dacian territories. They further developed thermal and mineral baths the Dacians already had known and used before. In the XIXth and XXth centuries, the culture of bathing flourished. A series of scientific societies were founded which contributed to this process. Today, Romania has over 60 balneal resorts and SPA therapy is getting the spotlight not only from the medical field but also from wellness investors. Romania offers all the bathing minerals that can be used in the whole range of specific spa treatments.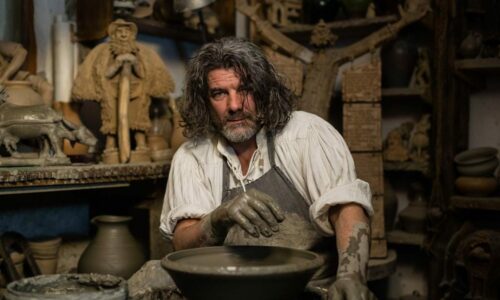 Romania, with its rich folk tradition, is particularly fertile ground for traditional-handicraft-hunting: think intricately painted eggs, ceramic bowls and vases, colourful folk costumes, leatherwork, linen and lace. Many of the designs on offer feel fresh and modern. Although they differ from one region to another, bright colours and intricate designs are the distinguishing features of Romania's handicrafts. Woodcarving is prominent throughout the Carpathian Mountains, and especially in the province of Maramures, home to the so-called "wood civilization". The woollen carpets and rugs, woven on vertical looms and hand-dyed using natural colours are often seen on the walls of Romanian homes. Egg decoration is done with wax and natural dyes and has always been an integral part of the spring Easter festival of renewal. About 30 pottery centres are working throughout Romania, each with its own distinctive style. The icons painted on glass reveal the beautiful, imaginative, naïve art of the numerous popular painters. Ceremonial masks are still very much in use in ancient pagan originated festivals, uncovering a long-forgotten world of myths and mysteries.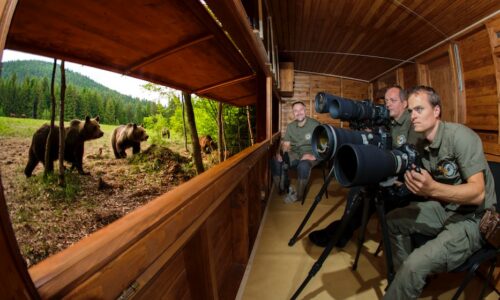 Romania is home to over 13,000 plant and animal species, including the largest population of large carnivores (wolf, bear and lynx) in Europe. Romania owns almost 65% of the virgin forests of Europe (excluding Russia), and this valuable resource constitutes a much-needed habitat for the conservation of species that depend on such a biotope. Another valuable resource is the meadows, especially those in Transylvania, a habitat that has almost disappeared in the rest of Europe. You can watch for wildlife in Romania all year round. Bears are out and about from May to November, becoming most active in autumn, when they're stocking up on berries for hibernation. Spring, meanwhile, is your chance to see cubs straight out of the den. The best time to see wolves is in January and February, when the mating season brings out courting couples, plus some Bram Stoker-approved howling. You'll be in the Carpathians for most wildlife holidays, so also keep in mind what sort of weather you'd prefer: sunny hikes past clover meadows, snowmelt-filled waterfalls or autumnal forests?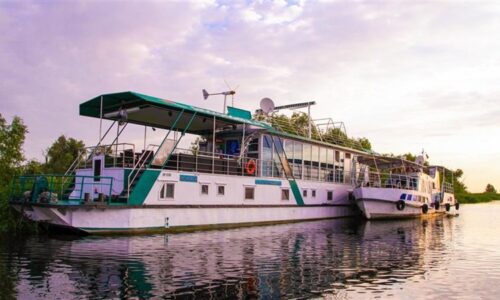 Danube Delta wilderness, exploring hidden gems while connecting with your friends, enjoying quality time together and benefiting from the best conditions of a floating hotel, exclusive only to your group..all of these and much more if you choose to spend an unfogettable journey in a Danube Delta Cruise. Wherever you look, you are overwhelmed by the unreal nature of the spectacular, full of uniqueness, which the Danube Delta offers without waiting for anything in return, only the looks of amazement of those who admire its beauty every season. The group will enjoy the top conditions of a floating hotel classified at 4 stars and everything they need at hand to enjoy this experience: wi-fi, double/triple rooms with private bathroom, TV, air conditioning. The hotel also benefits from a covered terrace and specially secured against mosquitoes so that you have quality time in nature. We also organize boat trips in the Danube Delta on the wildest flooded canals, where you will have the opportunity to admire little-known places and the traditional life of fishermen in the Delta.
We organize private tours on request for groups with a minimum of 5 people. Just choose one of our packages and let us know your participation!